CJ1 Cyberjaya
Datacentre Info
Datacentres are simply centralized locations where computing and networking equipment is concentrated for the purpose of collecting, storing, processing, distributing or allowing access to large amounts of data.
CJ1 Centre | MyTelehaus
Jalan Cyber Point 4, Cyber 8, 63000 Cyberjaya, Selangor
Physical: Secure reinforced concreteperimeter fence; anti crash vehicle barrier

24x7 security officers

Electronic: 24x7 CCTV recordings; access control with multifactor authentication; biometric scanner.

Network Providers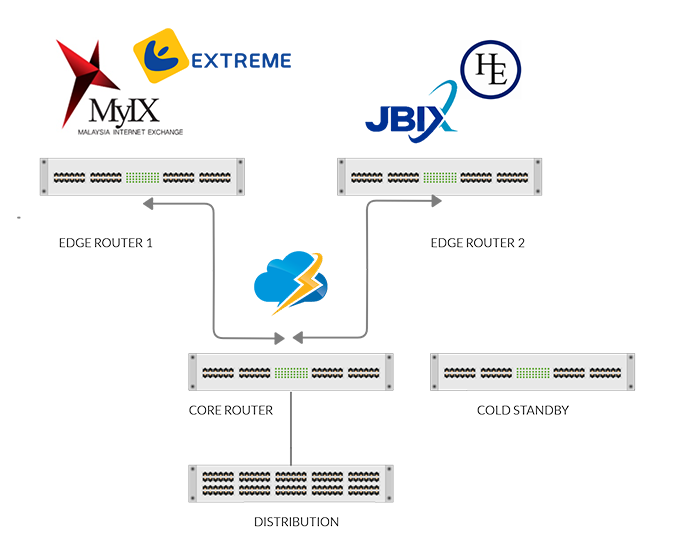 Network Providers
We are connected to main internet exchanges in Malaysia with Gigabits connection. Our mesh network include local ISP and International ISP as redundancy. We route traffic to the fastest and closest backbone provider to achieve the best speed with the lowest latency> We are also members of local Internet Exchanges - Jbix and MYIX. We peer with local ISPs via Internet Exchange fabric.